Description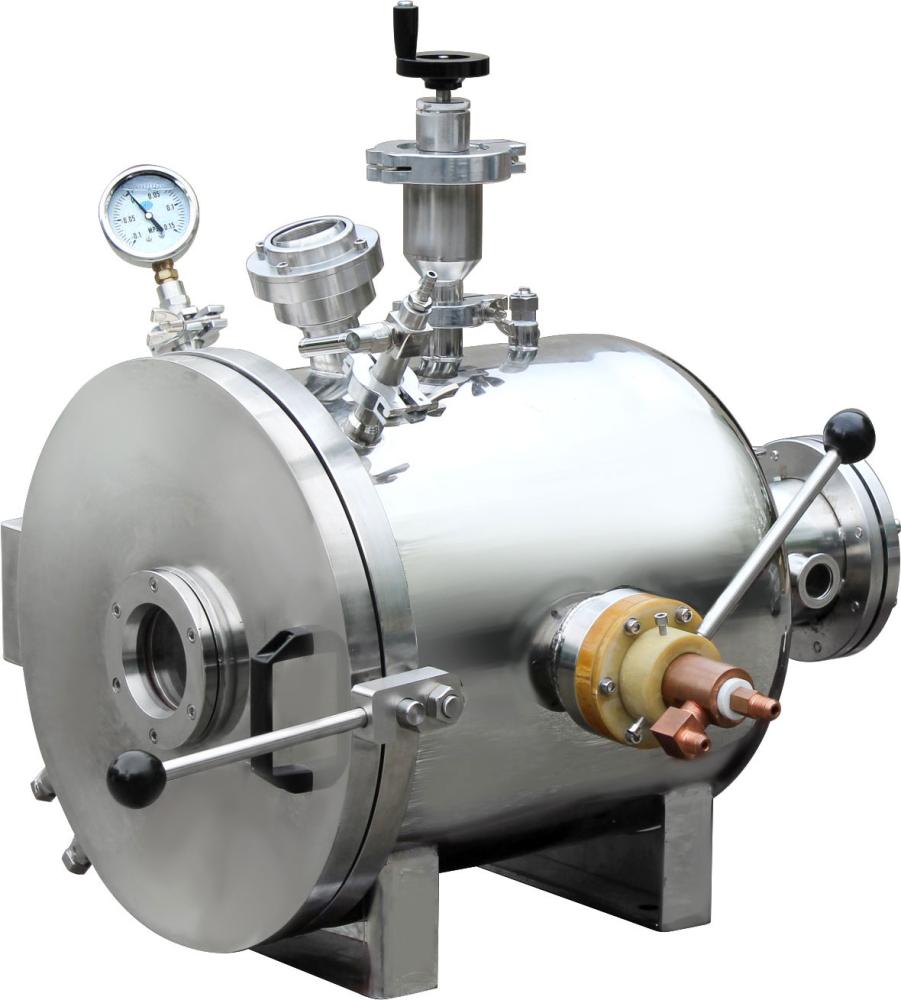 The new Across International VIF2000 stainless steel vacuum induction furnace allows you to melt material in a high vacuum environment.
Features
Compact tabletop design
Side swing-open door for easy operation
Multiple KF ports for high vacuum operation
Jacketed water-cooling chamber keeps surface temperature down
Swing handle allows pouring of melting material into a casting mold
Built-in water-cooling door channel protects door sealing gasket
Built-in material feed port and viewing window
Gas in-feed capability. Pressure release valve required (not included)
Ton of optional features
Caution!
Vacuum pump should be always running during melting operation, pressure should be monitored at all time.
To eliminate arcing, protective gas and pressure release valve is required if system is pairing with a high frequency induction heater.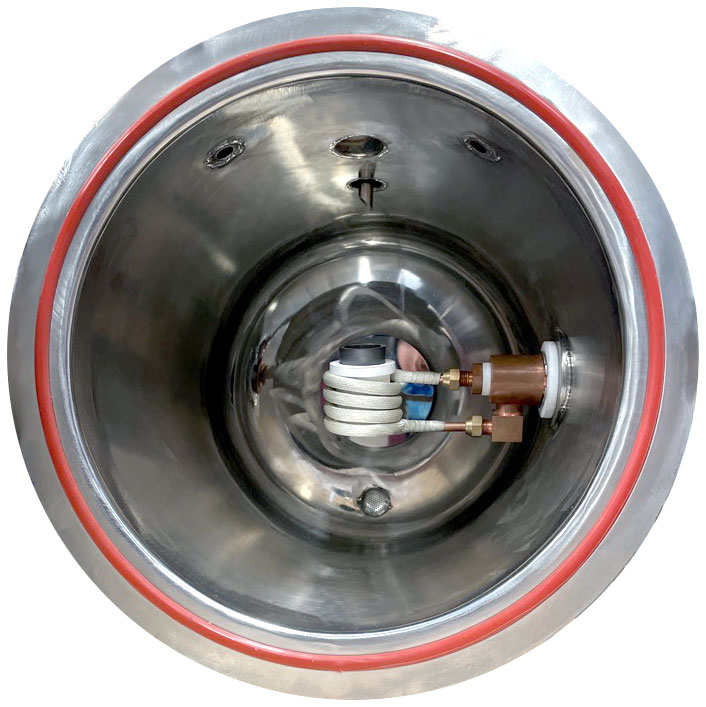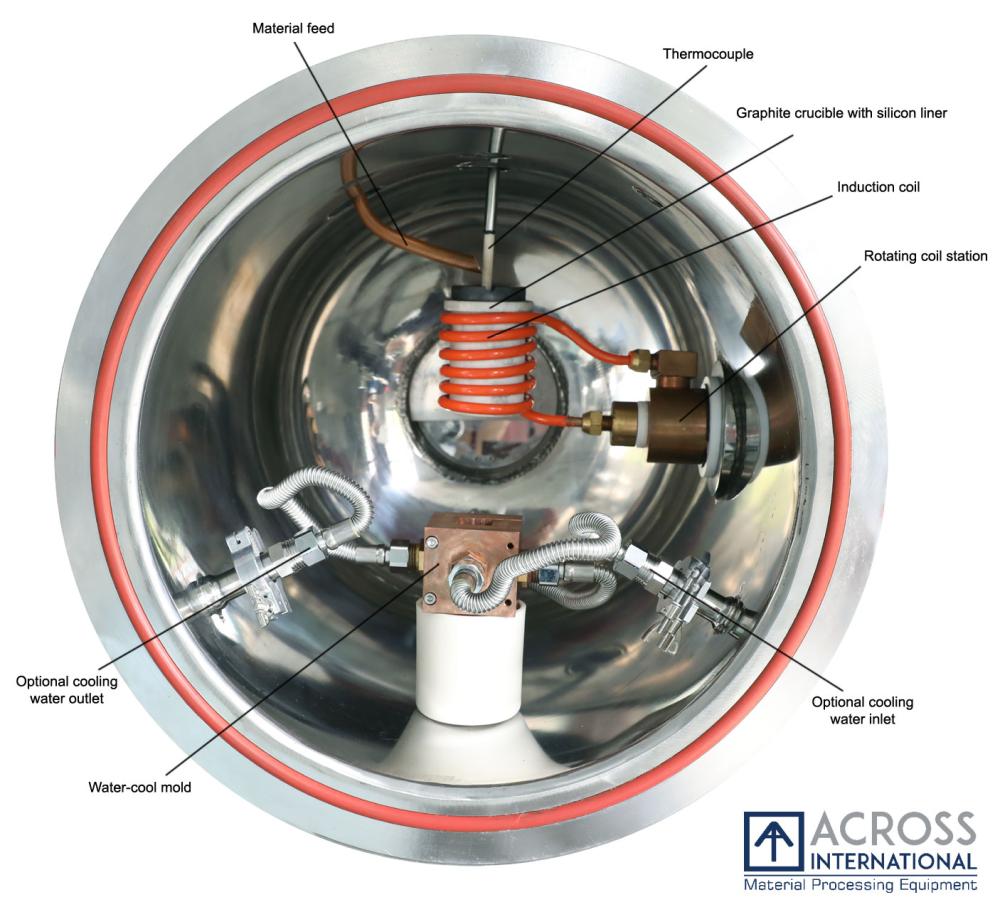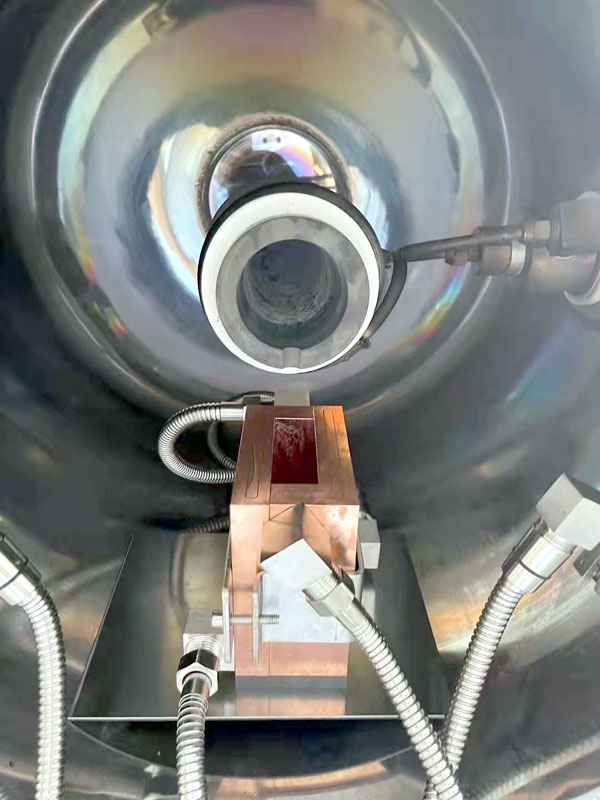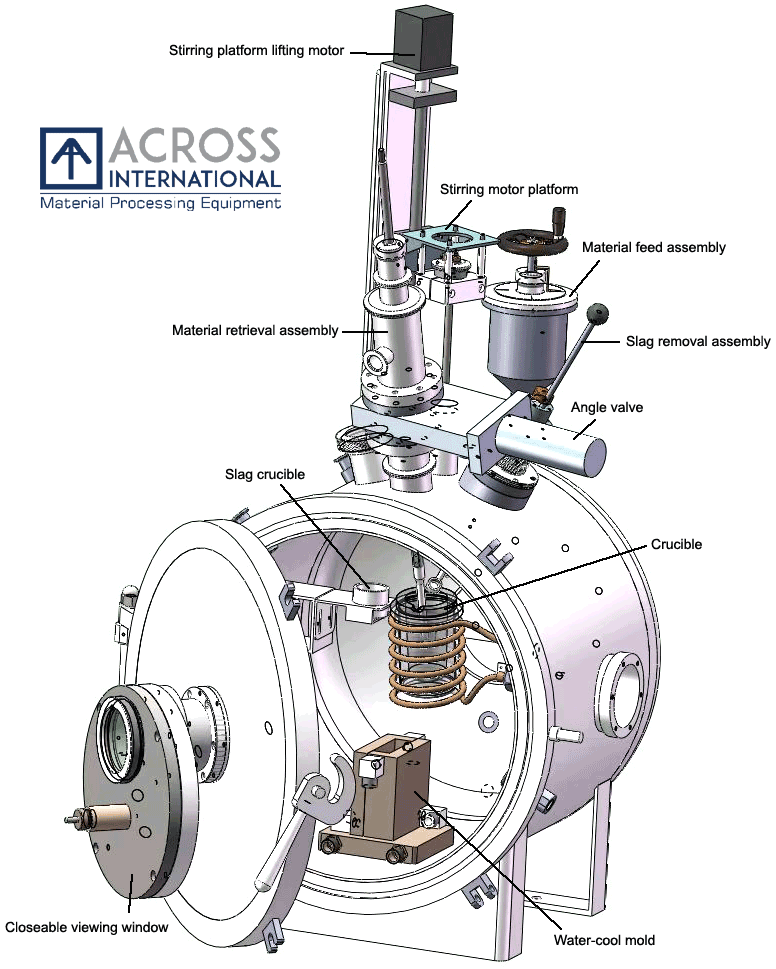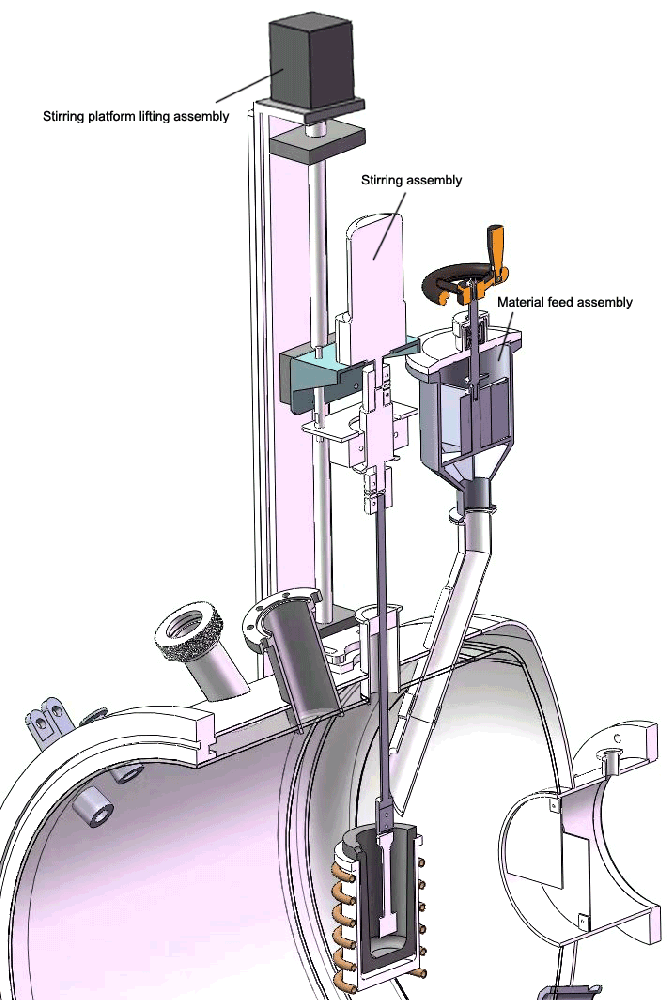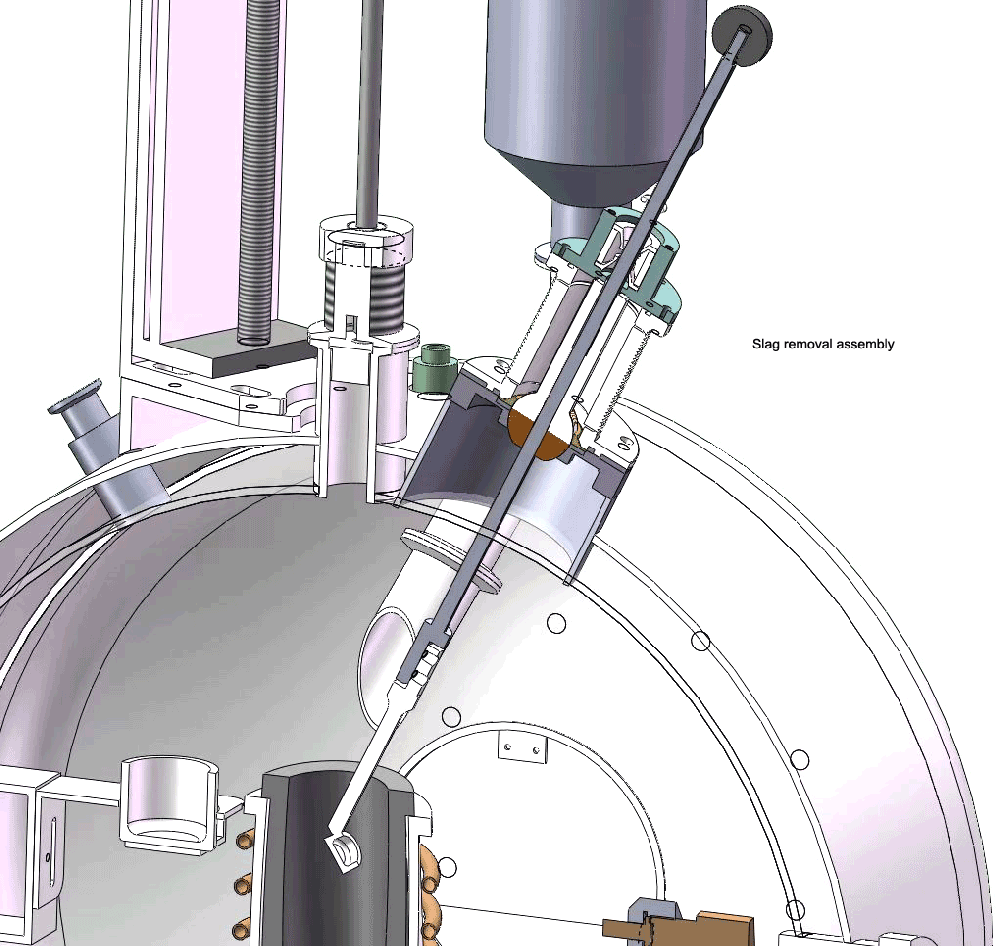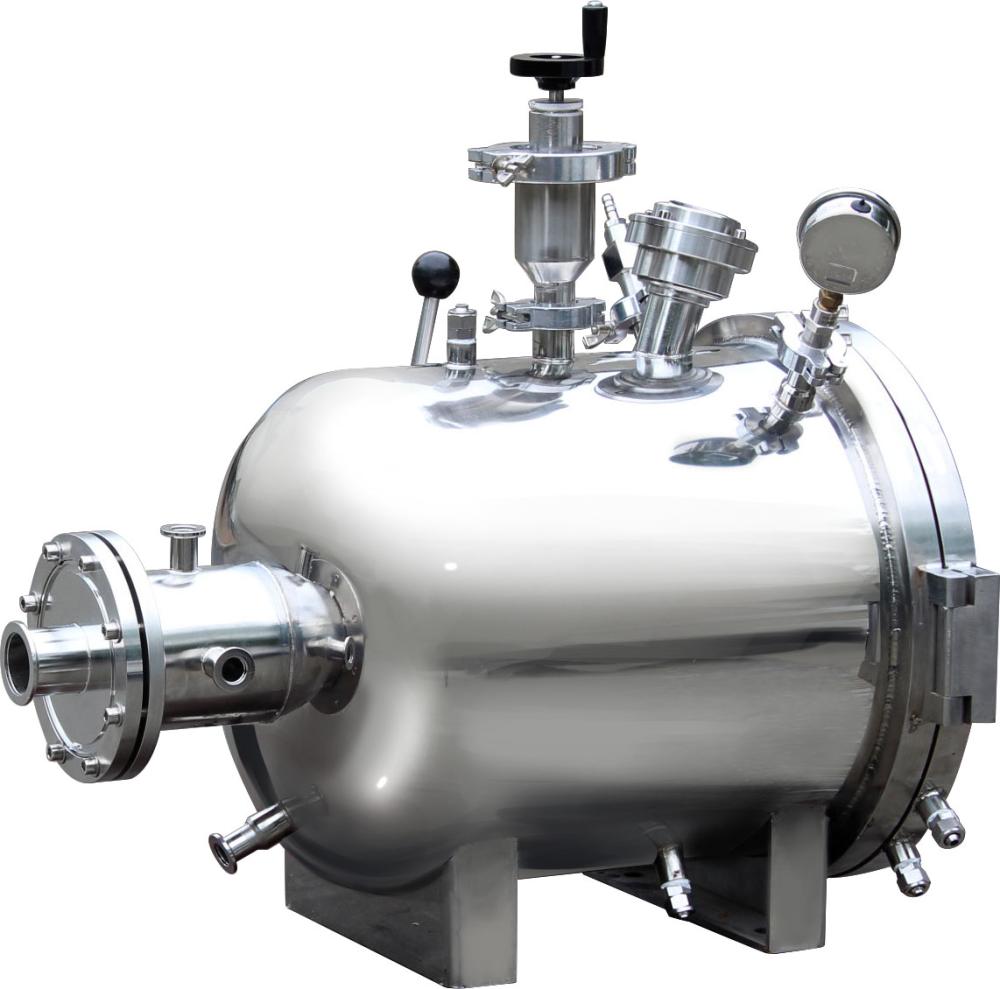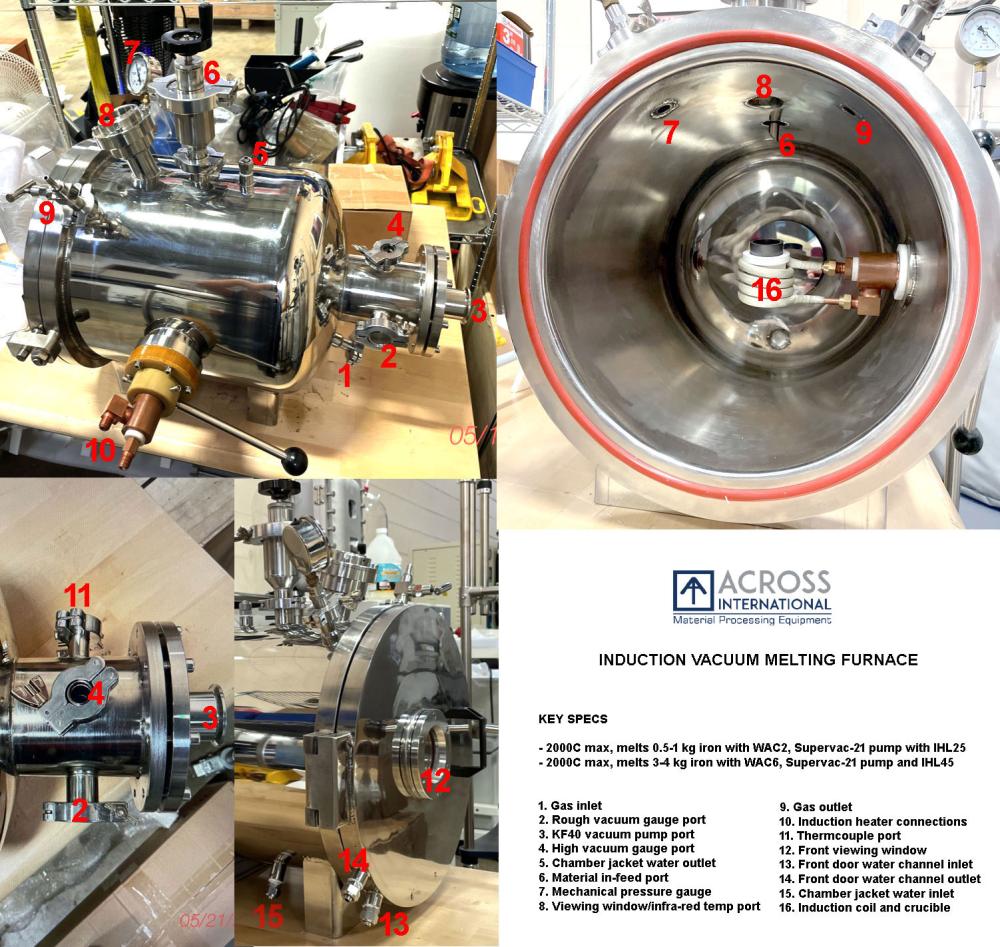 VIF2000 with optional vacuum pump, high vacuum gauge, induction heater and chiller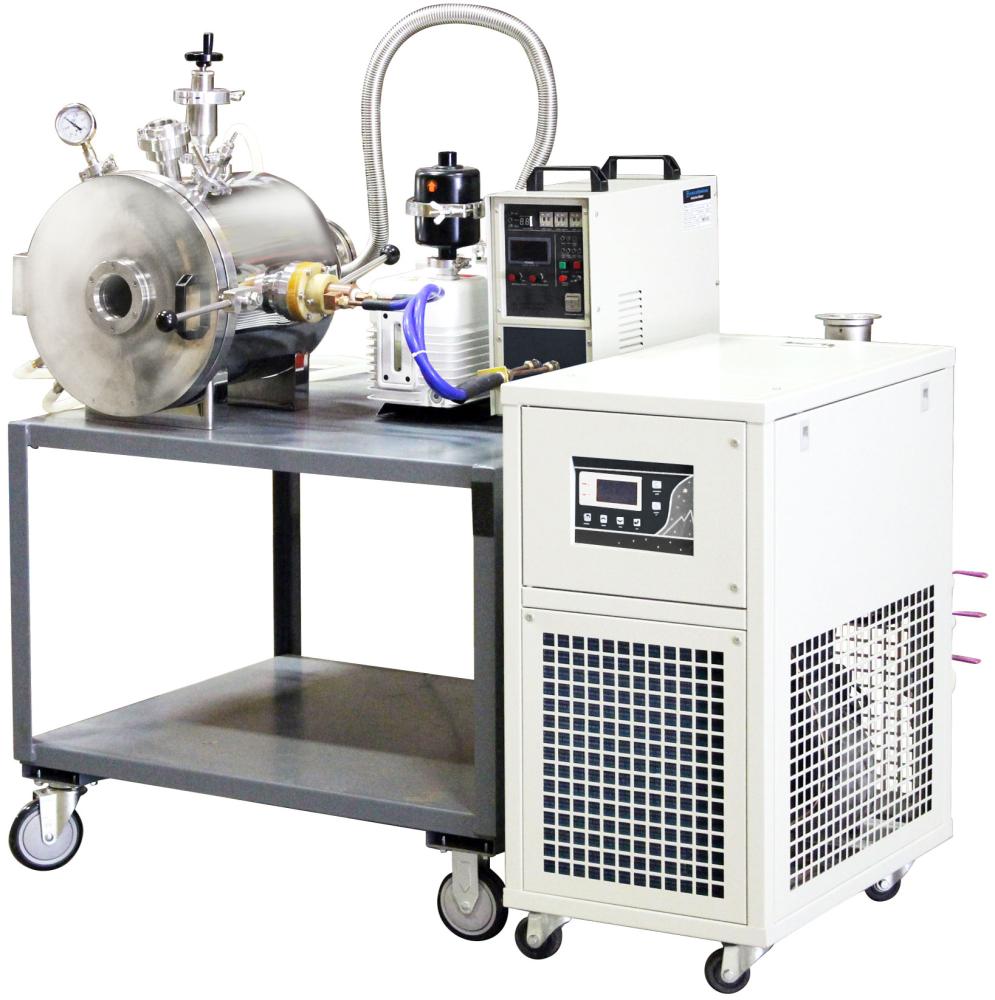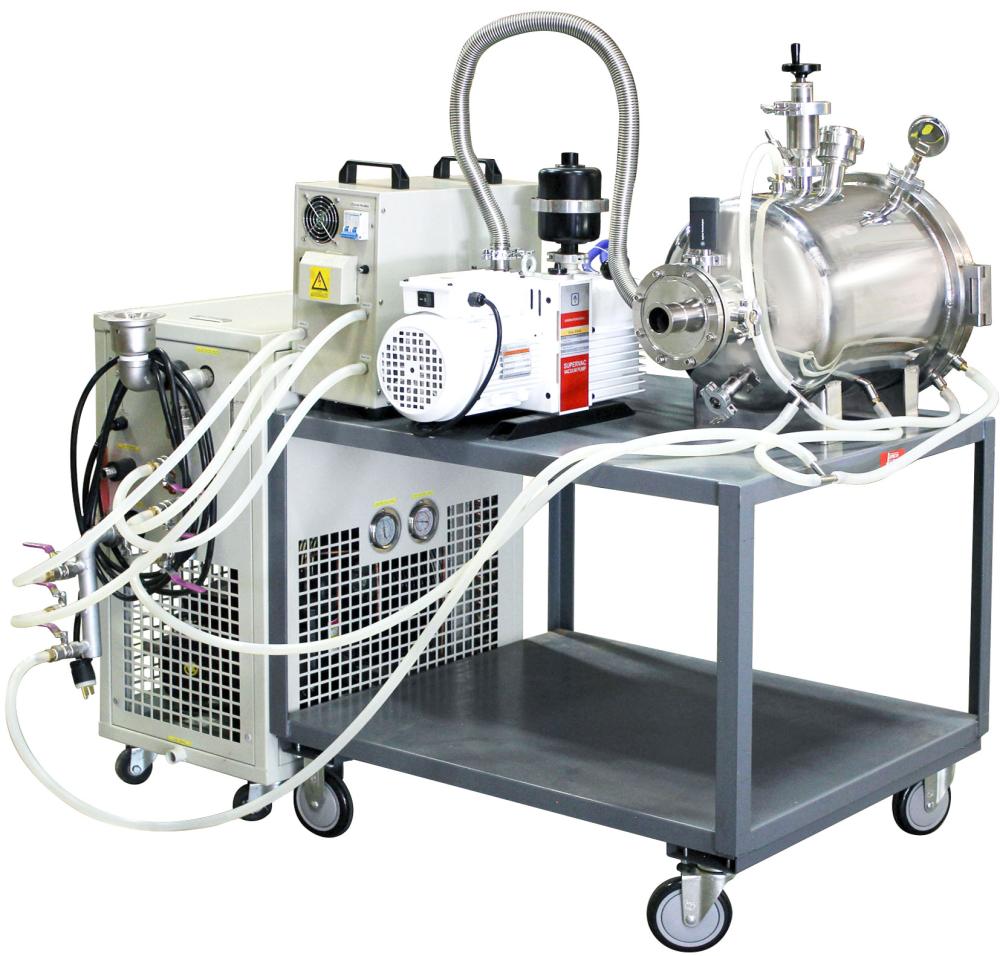 General specifications
Model
VIF2000
Melting capacity
 1 to 3 Kgs (2.2 to 6.6 Lbs)
Maximum temperature
 > 2000C (3632F)
Chamber diameter
300mm (11.8 inches)
 Maximum vacuum
< 7 micron
Build material
Stainless steel
Vacuum port
KF16, KF25, KF40
Warranty
One year
Optional accessories
– Stirring assembly
– Material retrieval assembly
– Slag removal assembly (for smlting)
– Plumbing for water-cool mold
– Closeable viewing window
– Induction heater
– Recirculating chiller
– Rough vacuum pump, turbo pump
– High precision vacuum gauge
– KF bellows, clamps, tubing, vacuum pump oil, mist filter
Standard Package

| | | |
| --- | --- | --- |
| Part description | Quantity | Part image |
|  VIF2000 Vacuum Furnace |  1 set | |